Clinell
Image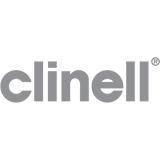 Keeping people safe
GAMA Healthcare was founded in 2004 by two doctors, Dr Guy Braverman and Dr Allen Hanouka, to help save and improve lives. Thanks to their passion and expertise, GAMA is now at the forefront of infection prevention, protecting people across the globe.
GAMA specialises in the manufacturing and distribution of revolutionary IPC products and the provision of exceptional aftercare support.
Cutting-edge research enables GAMA to offer a wide range of pioneering and effective IPC solutions, as well as unparalleled, bespoke training and support. Combining innovative technology with ease of use, GAMA's Clinell products provide healthcare professionals with the most effective solutions available. Each product is supported and verified by solid clinical evidence. Clinell customers gain access to its suite of dedicated aftercare services while also providing a Rapid Response environmental decontamination service.