Nelsons
Image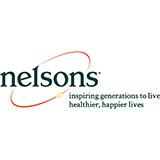 These talented future sporting heroes are an inspiration to us all. Their determination to work hard and remain focused so that they achieve their goals despite the challenges they may face is a life lesson we can all learn from. They have amazing resilience and mental toughness to get them through and we are delighted to be able to help them on their incredible journey as they fulfil their sporting potential.
Robert Wilson
Chairman, Nelsons
Inspiring Generations to live Healthier, Happier, Lives
Nelsons is one of the world's leading, and Europe's longest established manufacturers, of natural healthcare products, having built up a portfolio that includes the world-famous RESCUE® range, BachTM Original Flower Remedies, Spatone®, Nelsons Arnicare®, Nelsons Teetha®, Nelsons® creams including H+Care® and Nelsons® homeopathic ClikPak® range.
These brands are recognised globally and sold in over 60 countries worldwide.
Nelsons is a privately-owned business, inspiring generations to live healthier, happier lives since 1860, with a long-standing commitment to supplying the highest quality products meeting all regulatory and quality standards. Nelsons is proud of its products, its customer service and its people.
Nelsons will be providing 20 young talented athletes with financial support, recognition and personal development opportunities through its partnership with SportsAid.
Each athlete will receive an annual £1,000 award which makes a vital contribution towards their training and competition costs such as travel, accommodation, equipment and kit.
SportsAid provide me with vital funds and I'm really grateful for their help. My ambition is to represent Great Britain in the Paralympics in 2024 and beyond. It's very much about training hard and smart, preventing injuries and performing well. I want to win gold medals at international competitions and become one of the best long jump para athletes in the world.
Karim Chan
is a T20 para long jumper who won gold at the World Para Athletics Junior Championships. He received a SportsAid award from Nelsons in 2019.