Strava
Image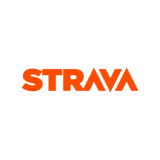 Designed by Athletes, for Athletes 
Strava is an American internet service for tracking physical exercise which incorporates social network features. It is mostly used for cycling and running using GPS data. The service was founded in 2009 by Mark Gainey and Michael Horvath and is based in San Francisco, California.
Strava records data for a user's activities, which can then be shared with the user's followers or shared publicly. 
If an activity is shared publicly, Strava automatically groups activities that occur at the same time and place (such as taking part in a marathon, sportive or group ride). An activity's recorded information may include a route summary, elevation, speed, timing, power and heart rate. Activities can be recorded using the mobile app, from devices manufactured by third parties like Garmin, Google Fit, Suunto, and Wahoo, or manually through the Strava website.
Strava have previously provided month-long free subscriptions to their premium service to SportsAid's commercial partners in support of SportsAid Week and the #MyMiles Challenge.