Commonwealth Games England appointed SportsAid to lead on the development, management and operational delivery of Team England Futures at the Birmingham 2022 Commonwealth Games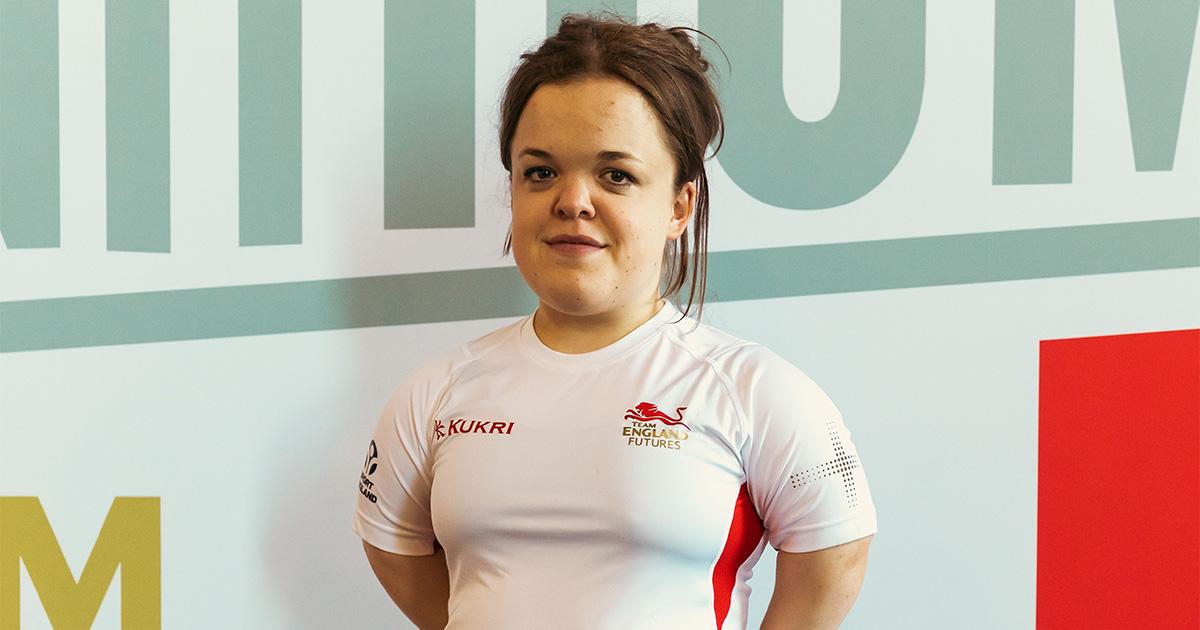 Unique Insights
Over 800 talented young athletes and aspiring support staff descended on the Birmingham 2022 Commonwealth Games for a unique, behind-the-scenes look at a multi-sport competition environment through the ground-breaking Team England Futures programme.
Futures, funded by Sport England, was an innovative, experiential and educational programme designed to better prepare athletes to deliver medal-winning performances as Team England, Team GB or ParalympicsGB debutants at future Games, while also giving support staff an insight into the opportunities they could be presented with, and challenges they may face, at major competitions.
The Futures Preparation Group, made up of athletes and support staff aiming to be selected for the Commonwealth Games in 2026, undertook an immersive, multi-day experience in Birmingham. The Potential Group, which contains athletes identified as emerging talent showing the promise to be selected for a major Games in the future, benefitted from a special single-day experience.
All participants were given the chance to watch live sporting action across the Games - while the Preparation Group, who were provided with Team England Futures shirts, also experienced a trip to the Athlete Village. This is the first time a programme of this size had ever taken place at a Commonwealth Games and a large group of SportsAid volunteers supported the delivery.
Building networks
Image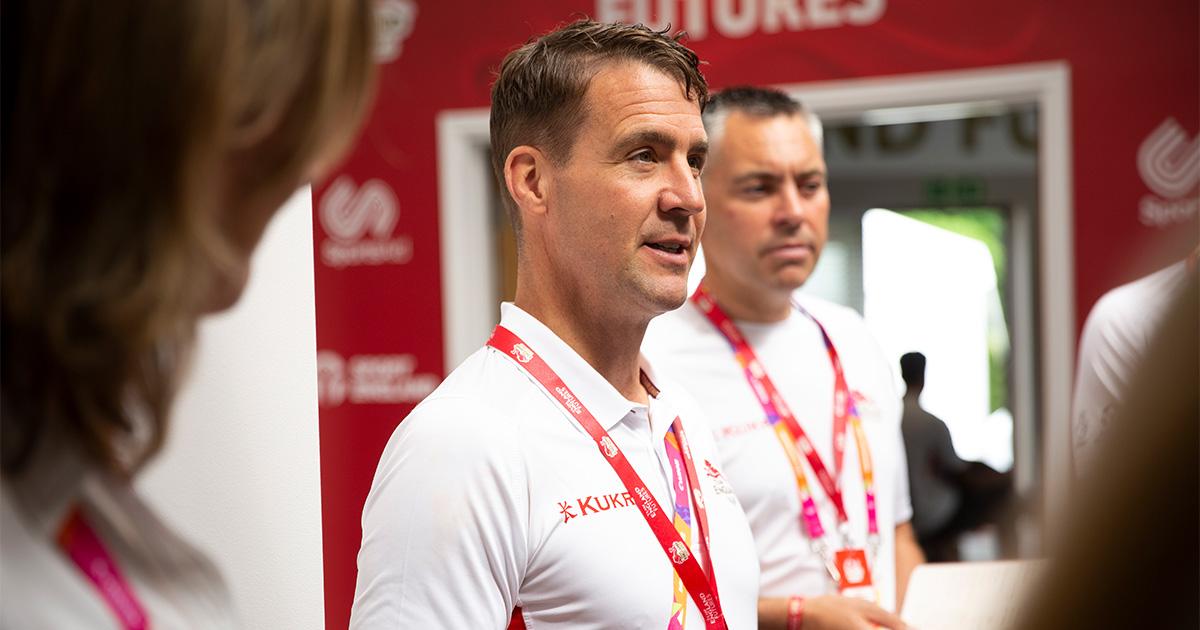 Leon Taylor, a two-time Commonwealth Games medallist, was the Lead Ambassador and Mentor for Team England Futures. He was joined in Birmingham by Ama Agbeze, Anyika Onuora, Bradly Sinden, Chemmy Alcott, Clare Cunningham, Danielle Brown, Danny Crates, Derek Redmond, Jessica Eddie, Katherine Grainger,    Keri-anne Payne, Lutalo Muhammad, Mark Hunter, Mille Knight and Sarah Winckless - all of whom offered support to the athletes and support staff on the programme.
"As many of the other athletes who are safely retired, like myself, we often reflect back and say 'wow, it would have been great to go through and experience something like this ahead of our time. We had to learn on the go, rock up at a multi-sport event and you'd make friends with other people from other sports very quickly – or not – and there was a missed opportunity there if you didn't."
"Many of the athletes have shared the joy and excitement of connecting with other athletes from different sports – noticing how their challenges are very similar and how they can learn from those. And also building a network – because these are your sport friends and they will be alongside you – and having that opportunity to connect early in your career will pay dividends in the long run."  
Leon Taylor
Image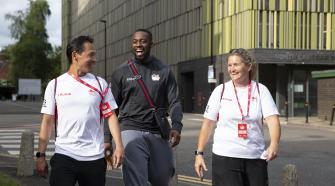 "This is the exact same vibe and energy you have in an official holding camp for an Olympics or Commonwealth Games. I've had butterflies like I was going to go out there and compete….I thought 'oh my gosh, I've forgot my kit!'.  It's an amazing opportunity for these young athletes. They will be able to draw on this experience when it's their time to compete at a Commonwealths, an Olympics, a World Championships. I think SportsAid has done a wonderful job to make sure they get that precise experience which is going to carry them forward for when it really matters the most."  
Lutalo Muhammad
Double Olympic medallist and Futures ambassador
All participants received interactive online workshop sessions through the Team England Futures Learning Hub and the Preparation Group were able to meet in-person at an Immersion Camp hosted at Loughborough University shortly before the Games. They learned more about Team England's identity, culture and values, and met the programme's ambassadors, mentors and practitioners.
Image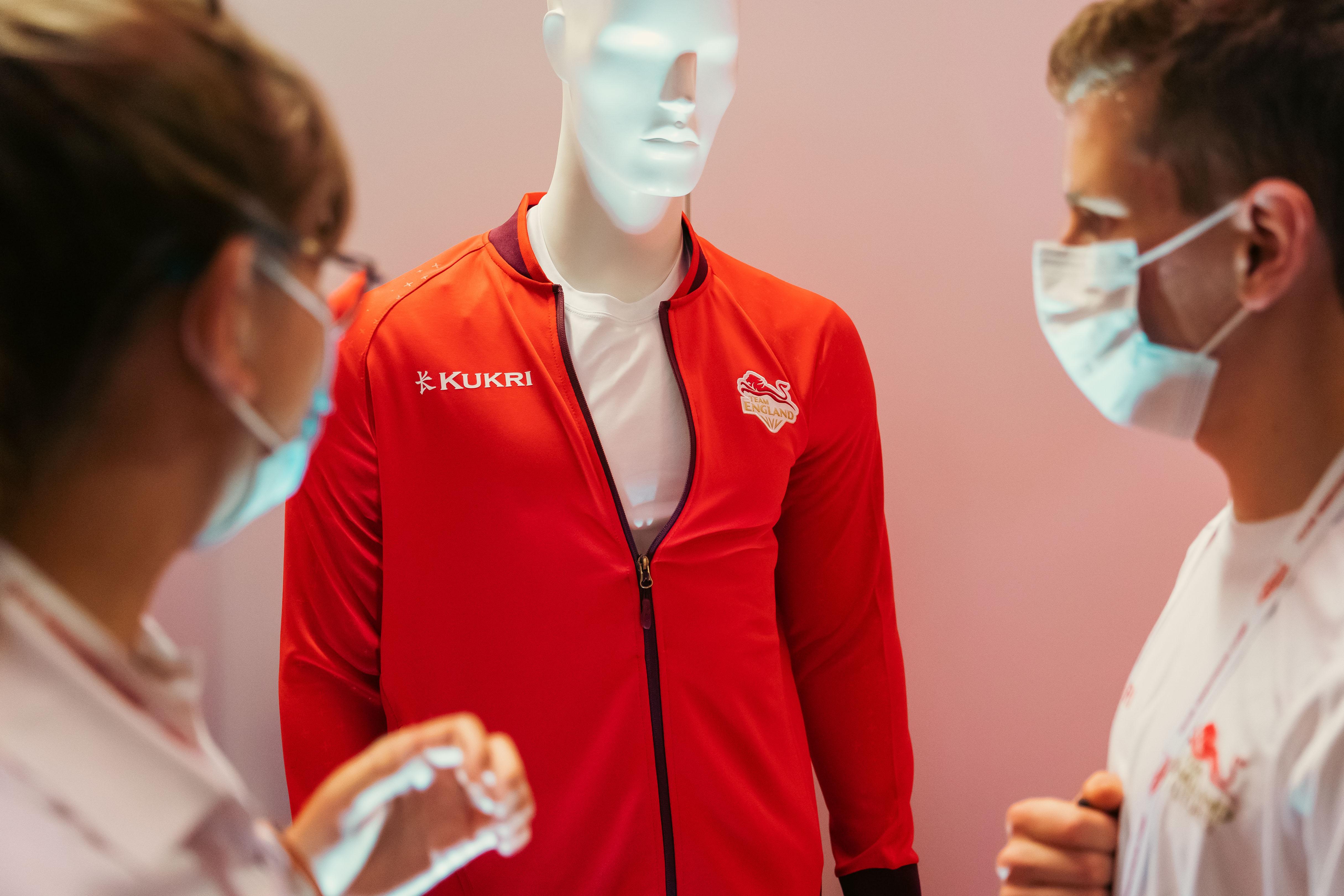 Image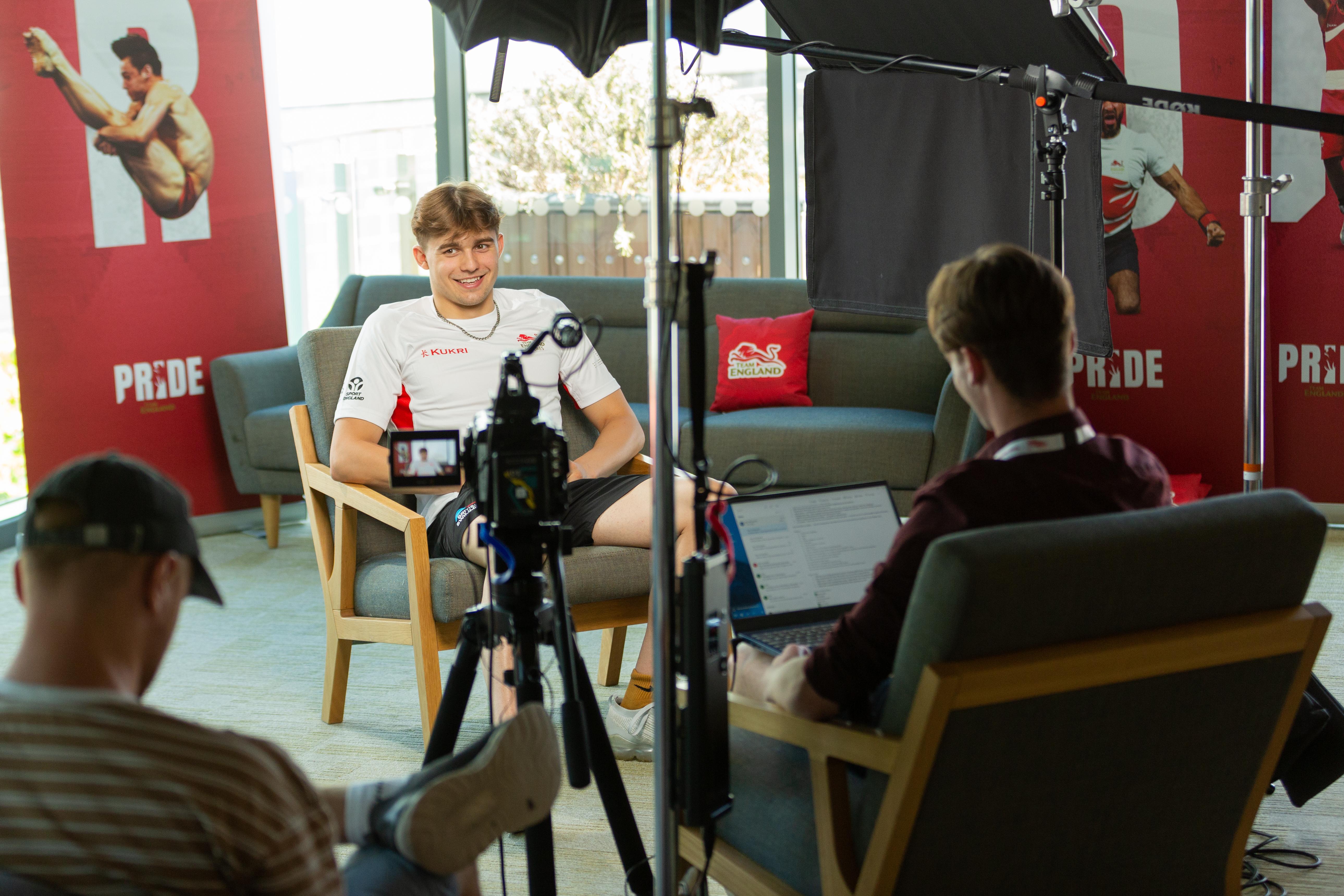 The overnight stay included a visit to Kitting Out - where Team England athletes had been picking up their official kit ready to compete in Birmingham - and a special glimpse of the accommodation and facilities on-site as part of a tour of the Immersion Camp. During the Games, there were three separate waves of athletes and support staff arriving and staying at the University of Birmingham.
This has been a once-in-a-lifetime opportunity to come to a Commonwealth Games and experience what it's like in the support staff – being able to see all of the facilities where Team England are staying. I got to see some of the athletes – from the hockey side of things - and how they lived over the two weeks here. And we've been able to travel around and see a load of sport - athletics last night, table tennis in the morning. Being able to see those environments is absolutely fantastic and chatting to a number of the coaches here….hearing about their experiences and learning from them.
Jerome Goudie
Hockey coach and Futures support staff