Aldi
Image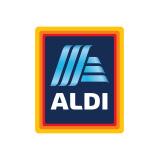 Since 2015, we've been the Official Supermarket of Team GB, supporting them with helpful initiatives and keeping them fuelled, and are proud to have also recently become the official partner of ParalympicsGB. We're pleased to be growing our support for British athletes by getting the next generation of promising young sportspeople on board and look forward to supporting them on their journey.
Adam Zavalis
Marketing Director, Aldi UK
Inspiring a Generation 
Aldi is UK's fourth-largest supermarket and a discount retailer with a global presence. Aldi has over 6,520 stores across 11 countries and employs over 155,000 people. And in the UK and Ireland, Aldi just opened its 950th store and plans to open a new one each week, on average. 
Aldi is the Official Supermarket Partner of Team GB and ParalympicsGB. The supermarket has partnered with them since 2015 and 2022 respectively - and is supporting them through to Paris 2024. Aldi also works alongside Team GB and ParalympicsGB on its 'Get Set to Eat Fresh' programme.  
The Get Set family of programmes were originally created as the official London 2012 education programme, to use the Olympic and Paralympic Games to inspire a generation of young people, with 'Get Set to Eat Fresh' started as part of Team GB and Aldi's partnership in 2015.
'Get Set to Eat Fresh' is a nationwide education programme designed to help young people aged 5-14 years develop the skills required to cook nutritious, low-cost meals. Aldi has so far engaged more than two million children since 2015 and is aiming to educate an extra one million children about affordable healthy eating by the end of 2024. 
Aldi provides young athletes with financial support, recognition and personal development opportunities through its Rising Stars programme with SportsAid. Each athlete receives an annual £2,000 award which contributes towards costs such as travel, accommodation, equipment and nutrition.  
Aldi is also delivering quarterly workshop sessions on a range of topics to help nurture athletes beyond their sport. This includes top tips on healthy eating and performance nutrition, ensuring restful sleep, managing mental wellbeing, as well as social media and media training. 
In addition, the young athletes are be involved with the promotion of the supermarket's 'Get Set to Eat Fresh' programme which aims to educate children on the importance of a healthy diet and has reached over 2.1 million young people since it launched in 2015.