Elton John Sports Fund
Image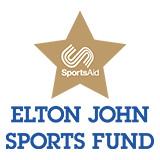 I understand that it is vital for young people to get support and encouragement at this stage of their lives, especially when they have shown so much promise but face so many challenges and potential distractions. We want to keep them in sport - they are fantastic role models and we should acknowledge this.
Sir Elton John
Creating Unforgettable Moments 
The Elton John Sports Fund was launched by Rocket Sports Management in 2014 to help support the next generation of British athletes. Sir Elton John has a long-standing association with SportsAid, stretching back to the late 1970s, and the avid sports fan hosted a fundraising concert which generated over £300,000 for the charity at Stoke Park in Buckinghamshire.
Sir Elton and Luke Lloyd-Davies founded Rocket Sports in 2012 through a love of sport and a real desire to nurture talent having been inspired by the incredible performances seen at the London 2012 Olympic and Paralympic Games. That vision has evolved to create unforgettable sporting moments for the athletes, rights holders and organisations it partners with.
Rocket Sports provides athletes with support and leadership to help them to achieve their ambitions. The focus is on delivering exciting sponsorships, endorsements and appearances, while working with rights holders to create meaningful brand partnerships. Rocket Sports also delivers commercial consultancy services linked to hosting mass participation events. 
Image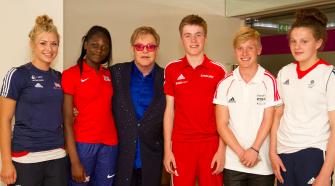 The Elton John Sports Fund provides young British athletes with financial support and recognition through its partnership with SportsAid. Each athlete receives an annual £1,500 award which contributes towards training and competition costs such as travel, accommodation, equipment and kit.
Since the partnership began, the Elton John Sports Fund has enjoyed a number of success stories with Olympic bronze medallist Daryll Neita, Team England cyclist Fred Wright and Gregg Warburton, a leading member of GB wheelchair basketball's world championship winning squad, all previous beneficiaries of support.