Reed Smith
Image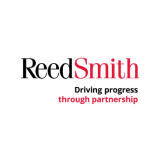 Moving businesses forward
Reed Smith is a dynamic international law firm dedicated to helping clients move their businesses forward. The firm is well-equipped to provide advice and assistance on any aspect of sports law and sports business, having worked with owners, investors and talent.
Reed Smith has more than 25 lawyers globally who are dedicated to sports.
Representing teams and organisations, athletes, owners, and sports-related businesses, and advising on the financing and construction of new stadiums and sports arenas. Reed Smith draws on the strength of the firm's entertainment and media, general corporate, M&A, litigation, labour and employment, real estate, advertising, antitrust and competition, intellectual property, and communications regulatory practices.
Image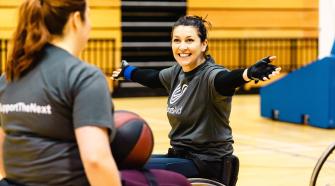 Reed Smith provides young athletes with financial support, recognition and personal development opportunities through its partnership with SportsAid. The firm is also providing opportunities to engage with its clients and staff. In addition, Reed Smith sponsors SportsAid's annual Wheelchair Basketball tournament and are helping the charity showcase this dynamic and entertaining sport.
Collaboration with Reed Smith's other sponsorships have seen the partnership develop and enable opportunities for young athletes to develop their skills outside of sport. The 'Black Young Professionals Conference - a Decade of Change', saw SportsAid alumna and rifle shooter Ruth Mwandumba talking about her experiences and the power of sport to promote diversity and inclusion.