Royal Bank Of Canada
Image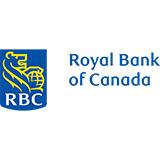 RBC's support of young athletes is incredibly important. They are under tremendous pressure with the amount of time they have to put into their training, the travelling they do, being away from family and friends, and trying to fit in school work and education. Hopefully our donations help the athletes on the way to achieving their potential.
Dave Thomas
CEO, RBC Capital Markets – Europe
Helping Communities Prosper
Royal Bank of Canada is Canada's largest bank, and one of the largest banks in the world, based on market capitalization. One of North America's leading diversified financial services companies, it provides personal and commercial banking, wealth management, insurance, investor services and capital markets products and services on a global basis.
RBC has approximately 85,000 employees who serve more than 17 million personal, business, public sector and institutional clients through offices in Canada, the United States and 34 other countries.
RBC helps communities prosper, supporting a broad range of community initiatives through donations, community investments and employee volunteer activities.
Royal Bank of Canada provides young British athletes with financial support and recognition through its partnership with SportsAid. Each athlete receives an annual £1,000 award which contributes towards costs such as travel, accommodation and equipment. This year, RBC is helping 50 up-and-coming sports stars across 30 disabled and non-disabled disciplines. RBC operates a buddy scheme where employees offer mentoring to the athletes outside of their usual support network. The staff are excellent fundraisers and have generated over £500,000 for SportsAid since 2014. They regularly take part in challenge events and represent the charity in large numbers at the London Marathon, RideLondon and the Royal Parks Half, presented by RBC.
RBC has enjoyed a number of success stories through the partnership with SportsAid. Most notably, double Paralympic champion Georgie Hermitage was among the earliest recipients of support from the bank. Recent beneficiaries include sprinter Reuben Arthur, who won relay gold at the Gold Coast Commonwealth Games, wheelchair fencer Oliver Lam-Watson, a double Paralympic medallist at Tokyo 2020, and England and Team GB international footballer Lauren Hemp. The Tokyo 2020 Olympics and Paralympics saw nine members of RBC alumni, including Oliver and Lauren, participate across the two Games. Sprinter Imani-Lara Lansiquot and wheelchair basketball player Lewis Edwards returned bronze medals for their country. The Beijing 2022 Winter Games also featured skier Will Feneley, skeleton racer Matt Weston and para skier James Whitley – all of whom received backing from RBC through SportsAid – as they proudly competed for their country.
RBC Ride for the Kids
Image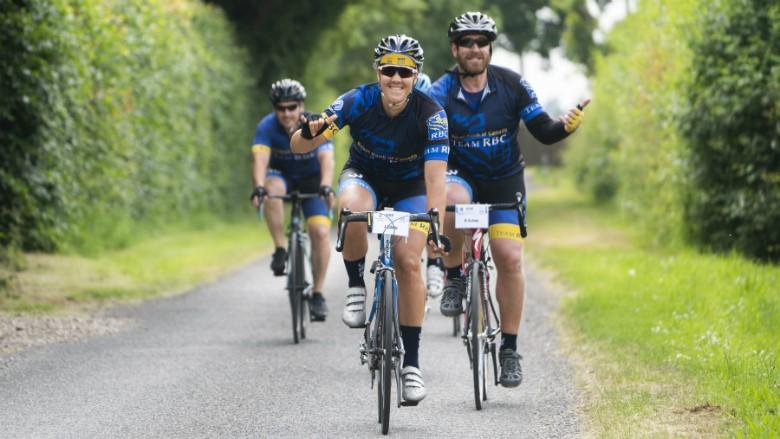 RBC Ride for the Kids has raised more than £200,000 to help SportsAid run workshops for athletes and parents, in areas of the country the charity would normally be unable to reach, as they receive expert advice on performance lifestyle management, telling your story through the media and nutrition, in addition to mentoring from Olympians and Paralympians.
SportsAid has been the chosen charity for RBC Ride for the Kids in 2018, 2019 and 2020. The first ride saw a team of 47 complete a two-day cycle of 184 miles from London to Bruges. The following year ran with a team of 57 taking on the 205 mile journey to Brussels. The 2020 edition adopted a virtual format due to the COVID-19 pandemic
The team at RBC had swiftly organised a one-day UK ride to start and finish at Bisham Abbey, with an eye-catching route through the beautiful Chilterns, as restrictions eased. Unfortunately, due to Government announcements at the time, these plans had to be rethought and a decision was made to go virtual with cyclists developing their own routes locally.
The team of 74 cyclists, all of mixed abilities, had the choice of completing one of three distances - 57 miles, 77 miles or 100 miles - last September. The Ride was initially set to take place from London to Lille in the summer but was inevitably abandoned due to the pandemic. Over 25,000 miles have been covered collectively across the three Rides.
British sporting heroes Danny Crates, Jessica Eddie, Richard Hounslow, Gail Emms, Kelly Sotherton and Melanie Wilson have all previously participated in the RBC Ride for the Kids. The Ride has also helped the charity to publicly launch the #MyMiles Challenge in recent years by giving the initiative an early boost in the build-up to SportsAid Week. 
Our Impact
Image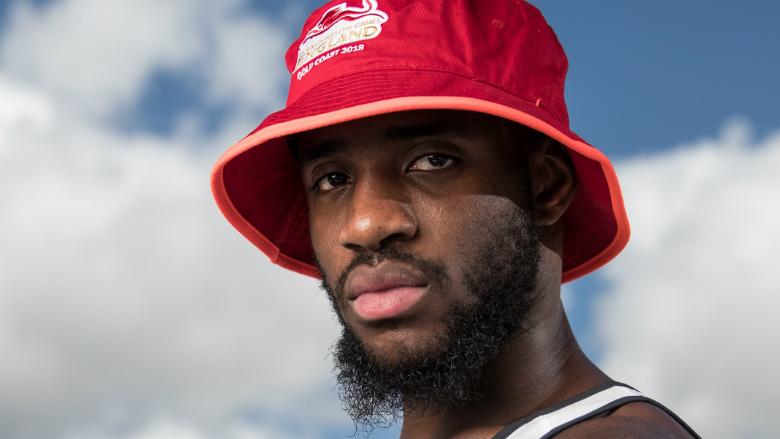 SportsAid have been instrumental in allowing me to become what I am now and what I aim to be in the future. There are so many costs in this sport that a 16-year-old could never anticipate – training, kit, venues, travel, supplements, you name it. The higher up you want to go in the sport, the more you feel you should invest into it. The support from RBC through SportsAid helps take some of the financial pressure off me and my family, which allows me to step on the start line with a smile; when I feel good, I run good!
Reuben Arthur
is a sprinter who won a gold medal at the Gold Coast 2018 Commonwealth Games in the 4x100m relay. He received a SportsAid award from RBC in the same year.