Gateley
Image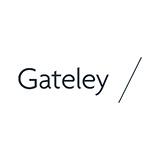 Forward-thinking, straight-talking
Gateley is a commercially minded, entrepreneurial group which brings together legal and business professionals to solve problems for its clients. Gateley has offices based across the UK - and one in Dubai - and was the country's first law firm to list on the London Stock Exchange back in 2015. Gateley is proud to be a forward-thinking, straight-talking business.  
Gateley advises clients from an extensive range of sports, including football, cricket, boxing, rugby and horse racing, in addition to sitting on the Sport and Recreation Alliance legal panel. Gateley also works with a number of sports associations and governing bodies such as netball, boxing, wrestling and skateboarding on a range of legal matters.  
They have a strong 'Gateley Team Spirit' which supports its people in bringing the best of themselves to work, and also run the Thrive programme which helps in terms of their physical and mental well-being. Gateley's staff thrive on being proactive, bringing energy and implementing ideas, with balance, flexibility and choice giving their people room to breathe.  
Gateley provides young British athletes with financial support and recognition through its partnership with SportsAid. Each athlete receives an annual £500 award which contributes towards costs such as travel, accommodation and equipment, as well as access to online workshop support and personal development opportunities.