Gaucho
Image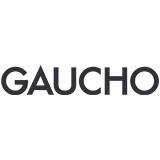 Gaucho way of life
Gaucho first opened in London in 1994 - taking inspiration from Argentina with a vision of bringing the world's best steak to London. After witnessing first-hand the gaucho way of life, spending time exploring the pampas region at the foothills of the dramatic, mineral rich mountain ranges, visiting working farms and high-altitude vineyards, Gaucho's original founder had a strong desire to bring some influence from these travels to London, along with the world's finest steak.
In 1994, his dreams became a reality when the first Gaucho restaurant opened in London in an area that was considered to be 'off the beaten track' on Swallow Street. Incredibly, this same site (but now the entire building) is now home to its flagship restaurant, Piccadilly. The modest basement restaurant quickly became known for offering world class, traditional Argentine beef and an unusual Latin wine list in a casual setting – a first for London.
Gaucho's collection of restaurants in the UK has grown to twelve in London and six regional sites in Birmingham, Edinburgh, Glasgow, Leeds, Manchester and Liverpool. Its restaurants continue to serve some of the finest beef in the world, now complemented by a broader food and wine offering in a contemporary setting, inspired by Modern Argentina and all of its global influences. 
An evolution in design is being introduced to showcase a more contemporary design, reflecting the modern Gaucho and a more modern Argentina.
"Gaucho is excited to be partnering with SportsAid to support aspiring sporting talent in the UK. As a community, we are an ambitious and competitive team ourselves, with many of us actively involved in sport. Through lockdown we started the Rare Running Club to keep us active and in 2022 we established the RARE Dodgers, a mixed team of Dodgeballers competing in a London league. Our company values include 'Success' and 'Passion', a perfect fit for the attributes of the athletes we will support."