Hogarth
Image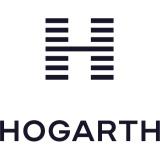 We are delighted to work with SportsAid and support the great work they do for young people starting on their sporting careers. I firmly believe that sport is a force for good in the lives of children and adults alike, and we look forward to helping SportsAid over the coming years.
Richard Glasson
Chief Operating Officer, Hogarth
Heart And Soul
Hogarth is a world-leading marketing implementation agency which launched in London in 2008. The agency produces advertising and marketing communications for its clients across all media and languages. Its production expertise, coupled with its powerful workflow and asset management technology, delivers quality, control and savings for global brands. 
Hogarth believes that the production, adaptation and supply of advertising materials is a specialist activity that should be carried out by a company focusing solely on this discipline. It works alongside creative and media agencies to deliver advertising into market efficiently and cost effectively - with all language and cultural challenges managed by experts. 
Hogarth has found that the larger it grows, the more resources become available to give back to the environment and community, in both practical and creative ways. The agency's CSR work focuses on giving young people a chance, as their employees want to extend opportunities they've had in life to others, wherever they come from and whatever their talent. 
Hogarth provides advertising production, TV editing and post-production services on a pro bono basis for SportsAid. The partnership underlines both Hogarth's desire to support causes that give opportunities and hope to young people, and also delivers on the agency's wish to make sport, fitness and physical well-being an important part of its culture. Hogarth produced SportsAid's I Will and Support The Next films, created by Founded, which have helped to highlight all the hard work which goes on behind the scenes of a young athlete's career - the early mornings, the late nights, the sacrifices made to train and compete, each and every day, as they look to become Britain's heroes of tomorrow. 
Hogarth has also produced the SportsAid Vault Podcast which brings insight and inspiration from the country's most talented young athletes.
Hosted by Tom Gayle, BBC sports presenter, commentator and reporter, the podcast is perfect listening for SportsAid athletes, as well as their parents and guardians, and highly informative and entertaining for all of the charity's commercial partners, supporters and fundraisers.