Sportsbeat
Image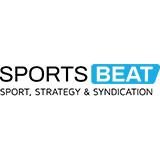 Working with Sportsbeat has been a game changer for SportsAid. The quality and effectiveness of their work is outstanding; they are good listeners, which makes planning and briefing really efficient; and through their working style, they genuinely feel like an extension of the SportsAid team. They handle our content, brand and values with the same care and attention as if they were their own.
Tim Lawler
Chief Executive, SportsAid
Sport, Strategy and Syndication 
Sportsbeat is a creative multimedia agency which acts as an official content provider for many of the biggest names in sport. Sportsbeat are the retained content partner for Team GB, ParalympicsGB and the National Lottery, plus a host of national and international governing bodies, including The Football Association and International Cricket Council.  
They manage everything from content creation and syndication to social media strategy. This gives them a unique understanding of the elite sports ecosystem and inside knowledge of athletes taking their first steps on the high-performance pathway. 
Sportsbeat boasts a 50-strong team of specialists and an unrivalled network of print, digital and broadcast media clients, meaning they offer guaranteed branded syndicated coverage, delivering millions of pounds worth of media value in the last decade.  
Sportsbeat is an award-winning agency that's part of the DNA of British sport. Since 2012, Sportsbeat, in partnership with SportsAid, has played a key role in telling the stories of talented young athletes through local, regional and national newspapers, leading broadcast outlets and various online platforms. 
Over the years, the agency has joined forces with several of the charity's commercial partners to help raise the profile of the next generation of British sports stars and convey their outstanding achievements to a wider audience. For the vast majority of SportsAid athletes, the interviews conducted by Sportsbeat are often the very first time they have sat down with a journalist. 
Sportsbeat also delivers training to these up-and-coming prospects on how best to embrace the media and express their sporting journey, the challenges they face and their long-term ambitions. The sessions see the athletes gaining an insight into the press commitments they can expect at major competitions in the future, and how they can most effectively interact through social media. 
This experience is invaluable for the athletes as it allows them a safe space in which to better understand the opportunities presented to them by the media. Sportsbeat covers the biggest events in world sport and the team regularly crosses paths with SportsAid alumni, including numerous beneficiaries of their workshop content, in the mixed zone many years on from the charity's support.